I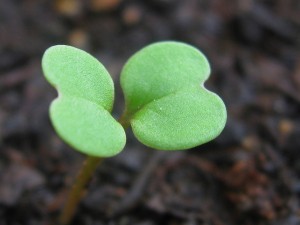 (Stephen doesn't like olives or mushrooms, but will pretty much eat anything else.)
The first time I planted a garden I lost some plants before they went into the ground, my tomatoes didn't ripen before the winter frost, and I killed some of my plants by over fertilizing.  I also had fun, learned a ton, and had some successes as well.  I will never forget how awesome it was to have fresh cantaloupe for those few months and being able to cook with fresh basil.
Why Grow Your Own Food
One of our biggest chains to the grid is our dependence on large agribusiness for our food.  As we all know large agribusiness as a whole isn't using sustainable farming techniques, and adds chemical fertilizers and pesticides to your food.  The best way to reduce your global impact on deteriorating farmland and get clean food is to grow it yourself.  Planting a garden is the first step to learning how to grow your own food.
This series of posts will help you design, plant, and harvest your first garden.  Follow the table of contents below and click on the headings you need to learn about.
Soil, "The answer is in the soil."
Designing Your Garden (coming soon)

How to Redesign Your Yard
Roof Top Gardens
Container Gardening
Raised Beds
Square Foot Gardening
Preparing the Land
Making & Sizing Your Beds
When to Plant (coming soon)

Planning Your Garden
Starting Plants Early Indoors
Extending Your Season into Fall/Winter
How to Plant (coming soon)

Seeds
Seedlings
Transplanting
Seeds (coming soon)

Hybrid and Heirloom Seeds
Why save seeds?
Collecting and Preserving Seeds
Storing Seeds
Testing Seeds
Trees from seed and grafting
Watering (coming soon)

Trenches
Plumbing & Timers
Garden Care (coming soon)

Supporting Your Plants
Weeds
Pests (coming soon)

How to Identify Pests
Good and Bad Insects
Understanding Your Pests
Dealing with Pests
Trouble Shooting (coming soon)

Fruit Trees
Nut Trees
Grasses, Grains & Canes
Garden Vegetables
Legumes
Vines
Bushes
Harvesting (coming soon)

Preparing for storage
Preserving
Water-bath Canning
Pressure-cooker Canning
Drying Food
Pickling
Freezing
Maple Sugaring