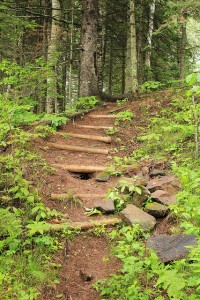 (When Steve was a kid he started a club that built tree forts.)
Would you like to live off grid, but don't know where to start?  I have created a step by step to do list that will get you from city life to off grid life.  You may or may not take all of these steps or even take them in this order, but this will help you begin your journey.
Sign up for our news letter, so you can stay up to date with our posts
Begin the process of becoming debt free and start saving
Decide how far off the grid you want to go
Learn to hunt
Learn about livestock
Live cheaply and save up for your ideal lifestyle
Buy your land
Plan the placement of your home, well, garden, power system and waste system
Find your well spot and install it
Install your waste system
Move onto your land and live in a tent or an RV
Plan and design a new larger garden
Get your chickens
Design and build your root cellar
Design and build pens for livestock and fence off pastures
Build a barn
Purchase your livestock
Design and build a large greenhouse
Design and build a year round aquaponics system
Live cheaply and save up
Build your dream home
Install your power system
Live happily ever after
For more information on each of these subjects follow the links provided.  As I develop Living Off Grid Guide more and more of this list will have links, so you may want to save this page.
How about you?  Leave a comment and tell me what steps you have taken or you plan on taking?  Is there anything I left out?
Start now!  Complete step one by signing up for our news letter.